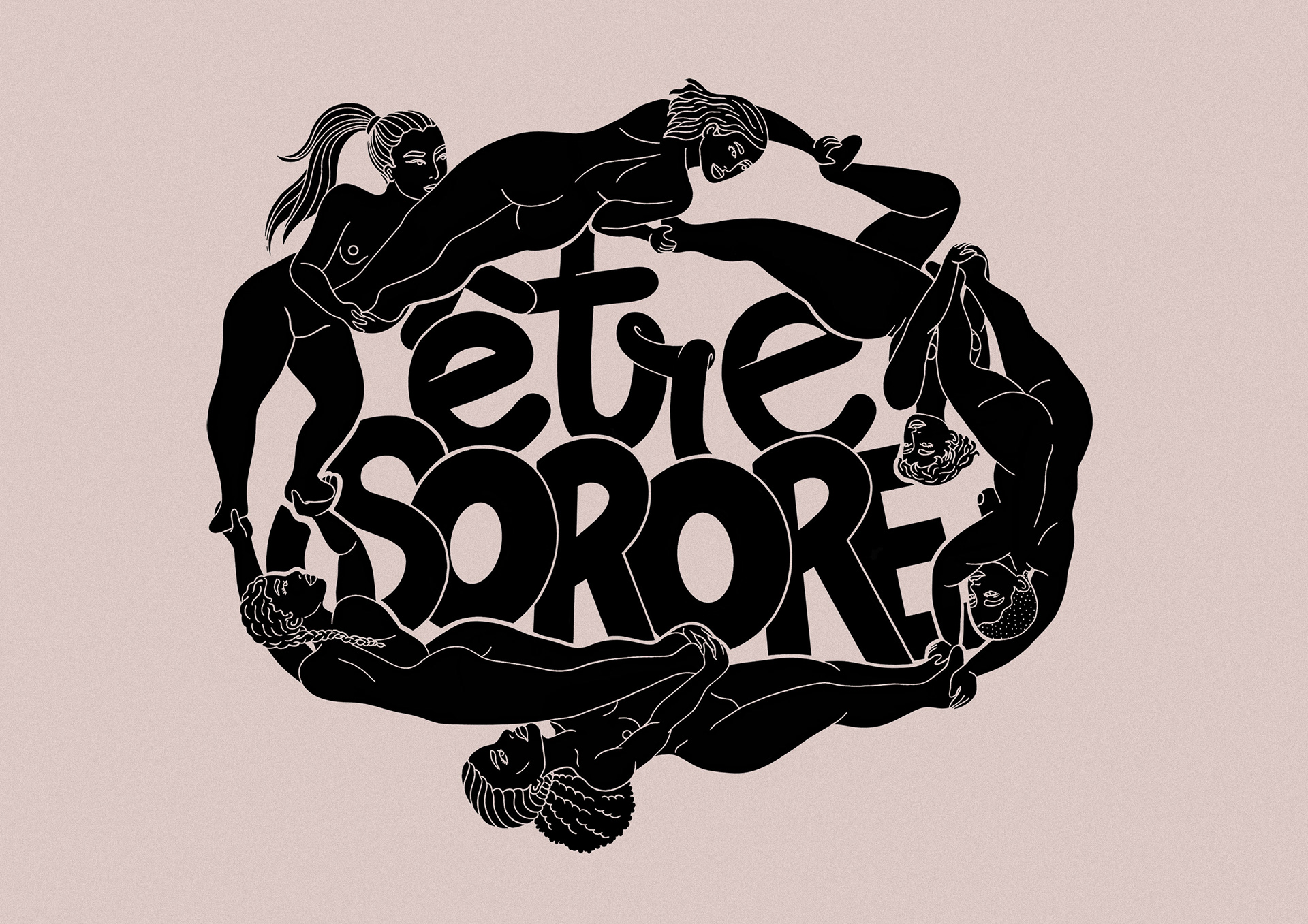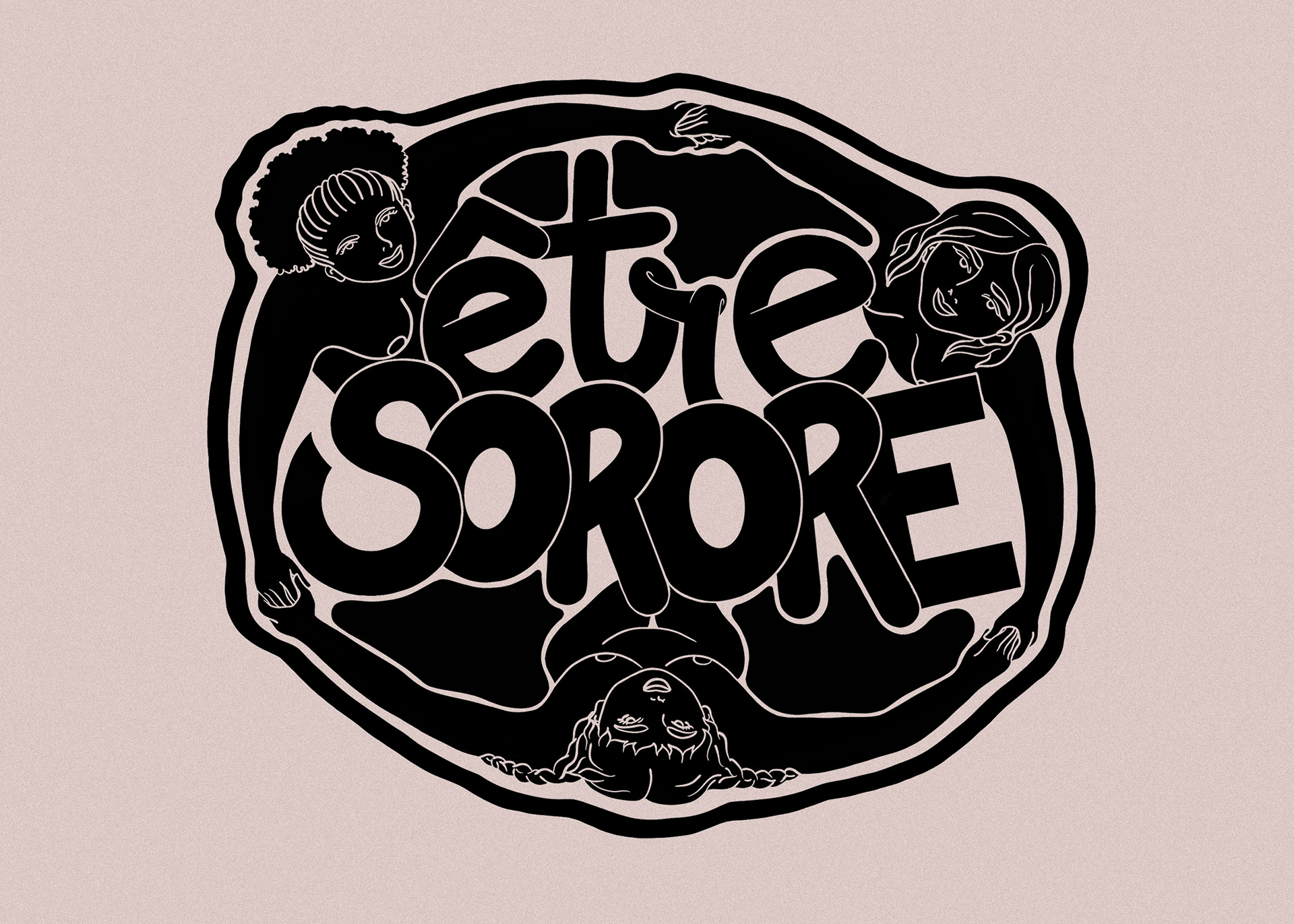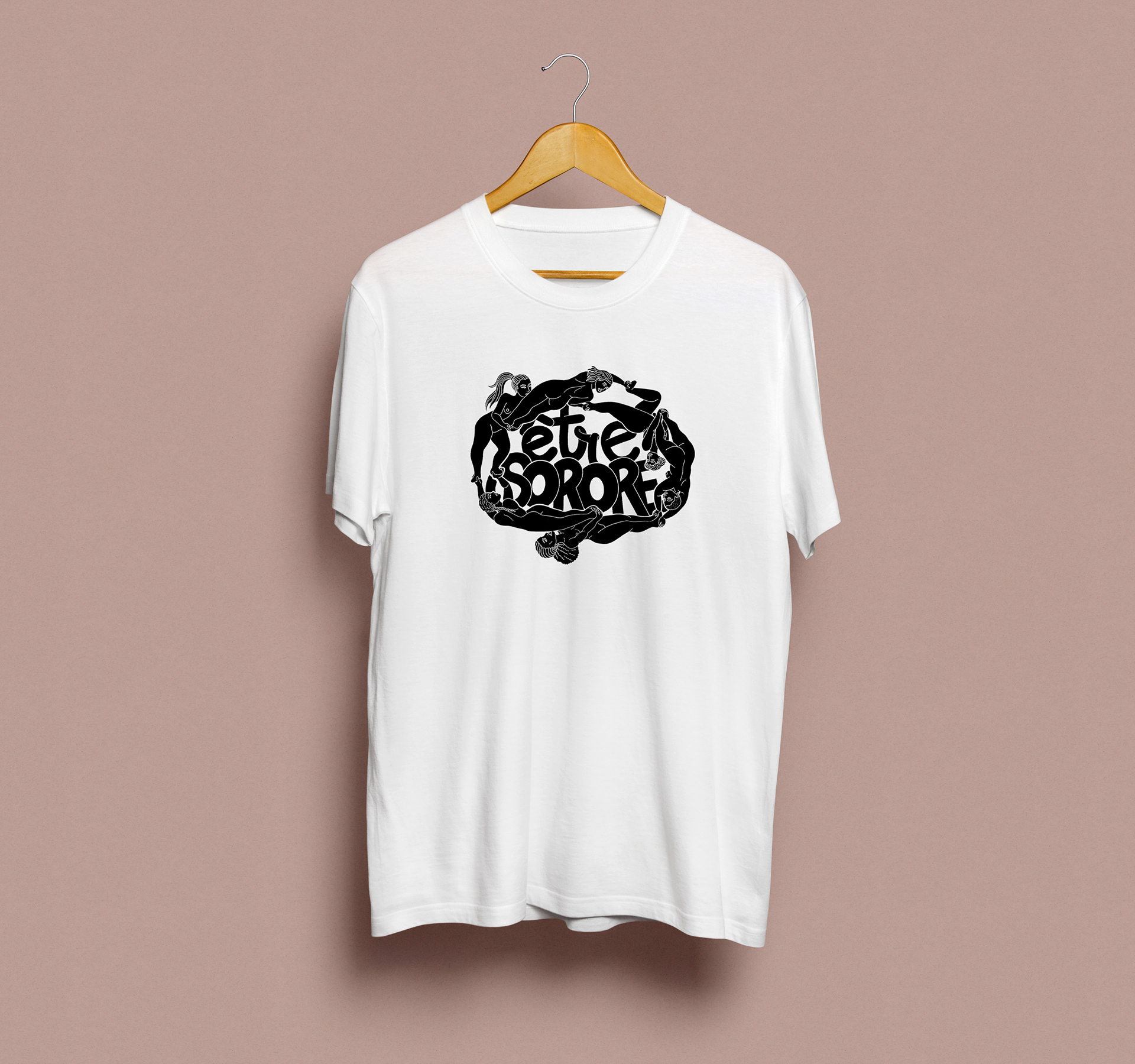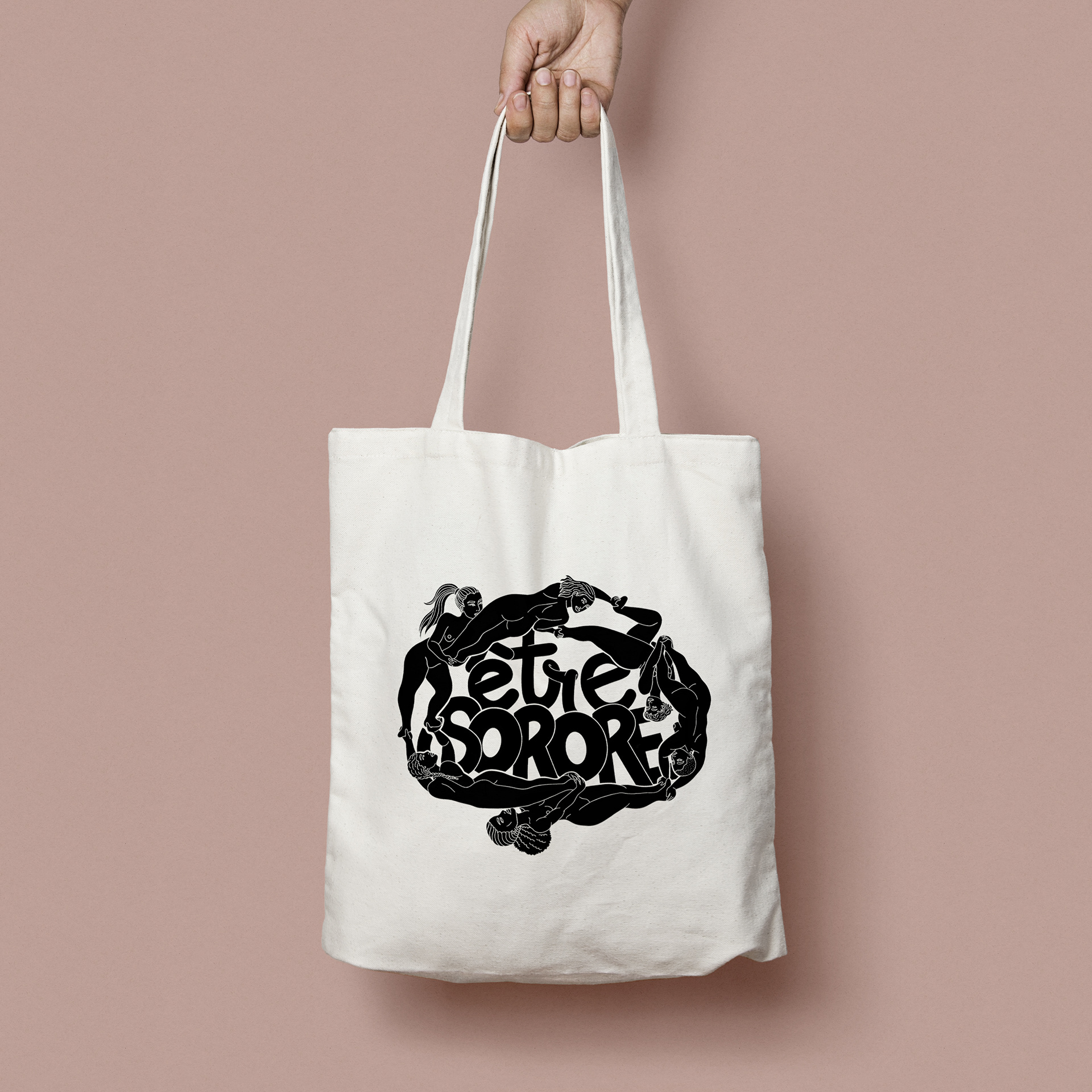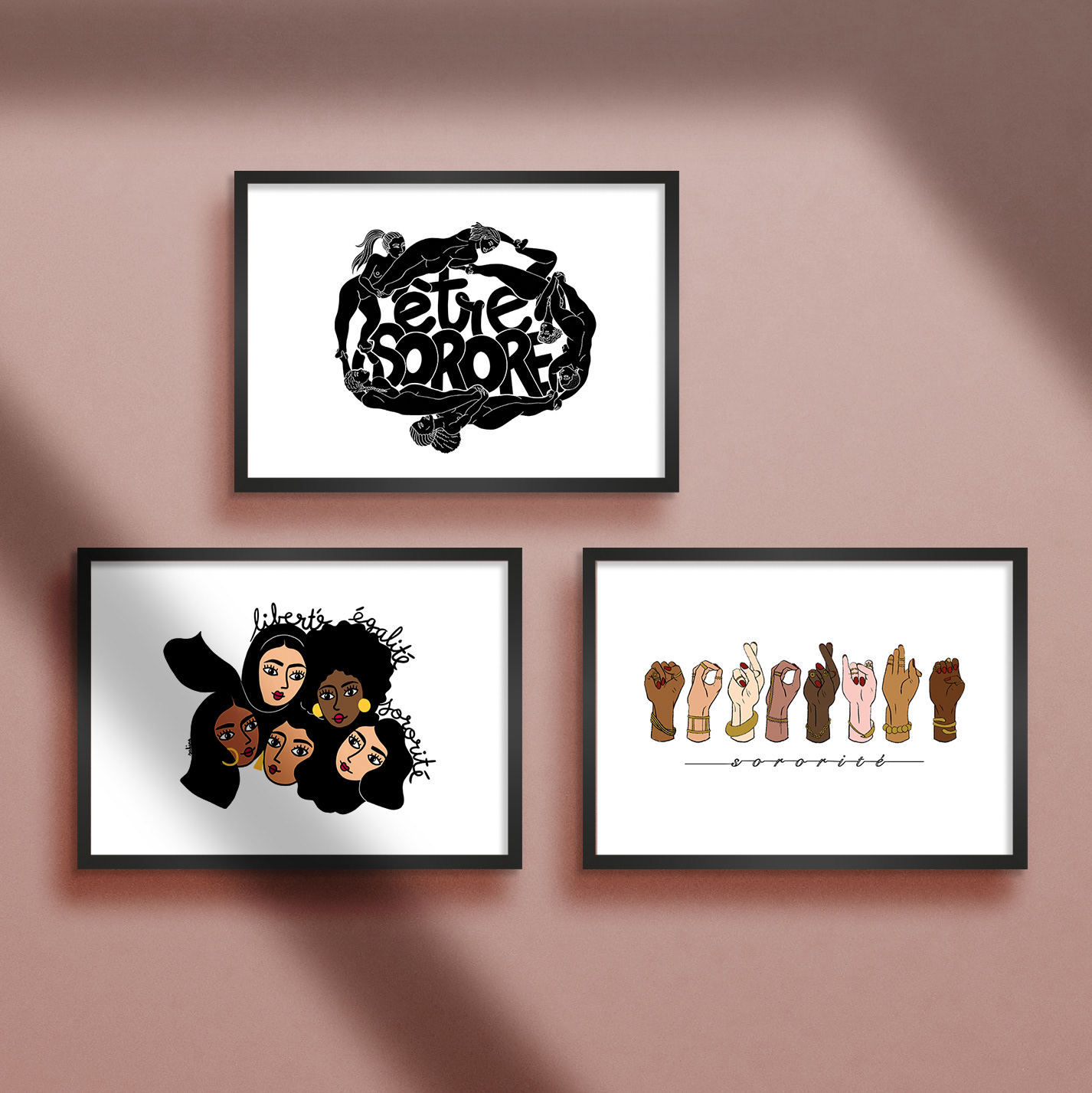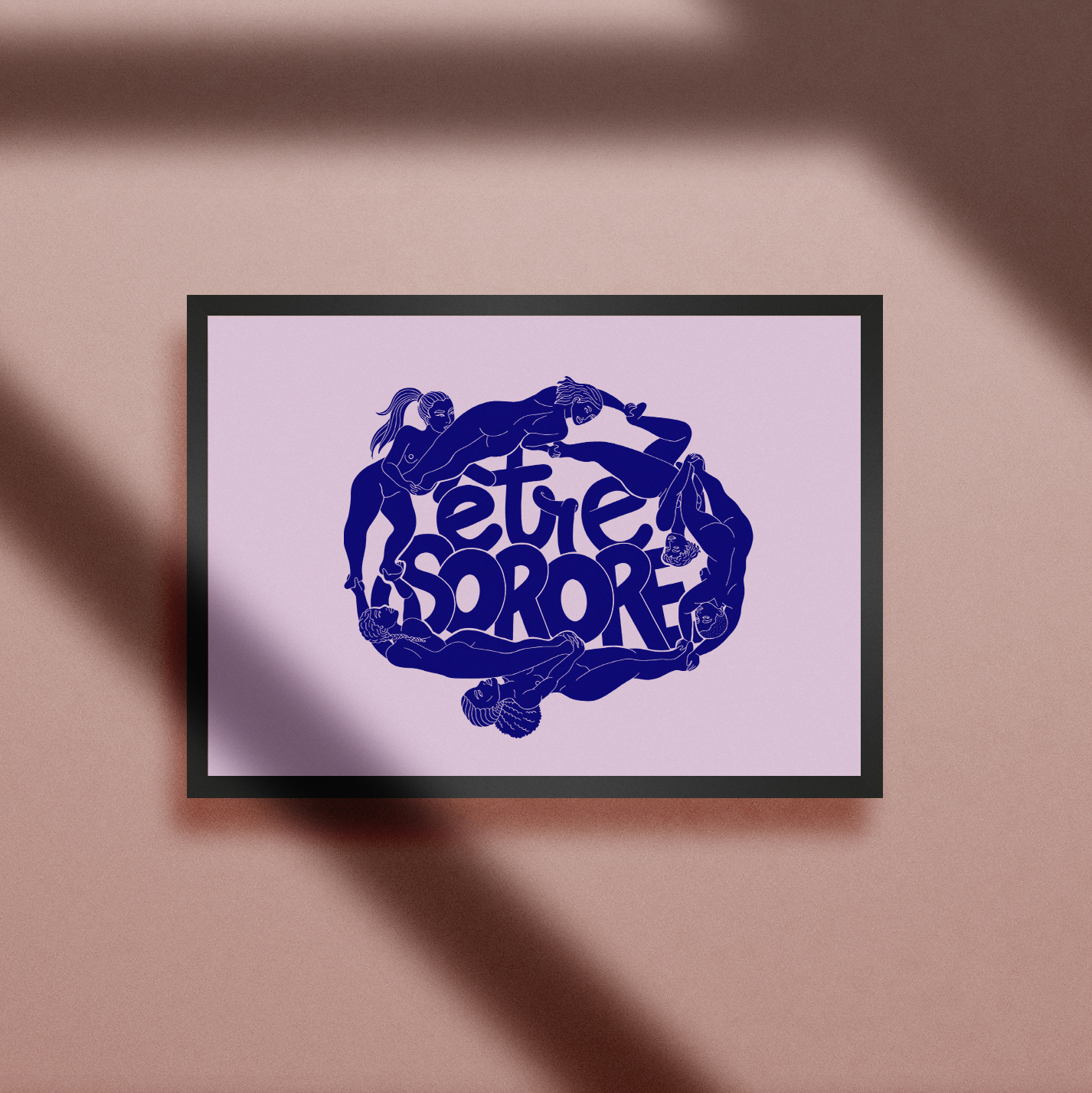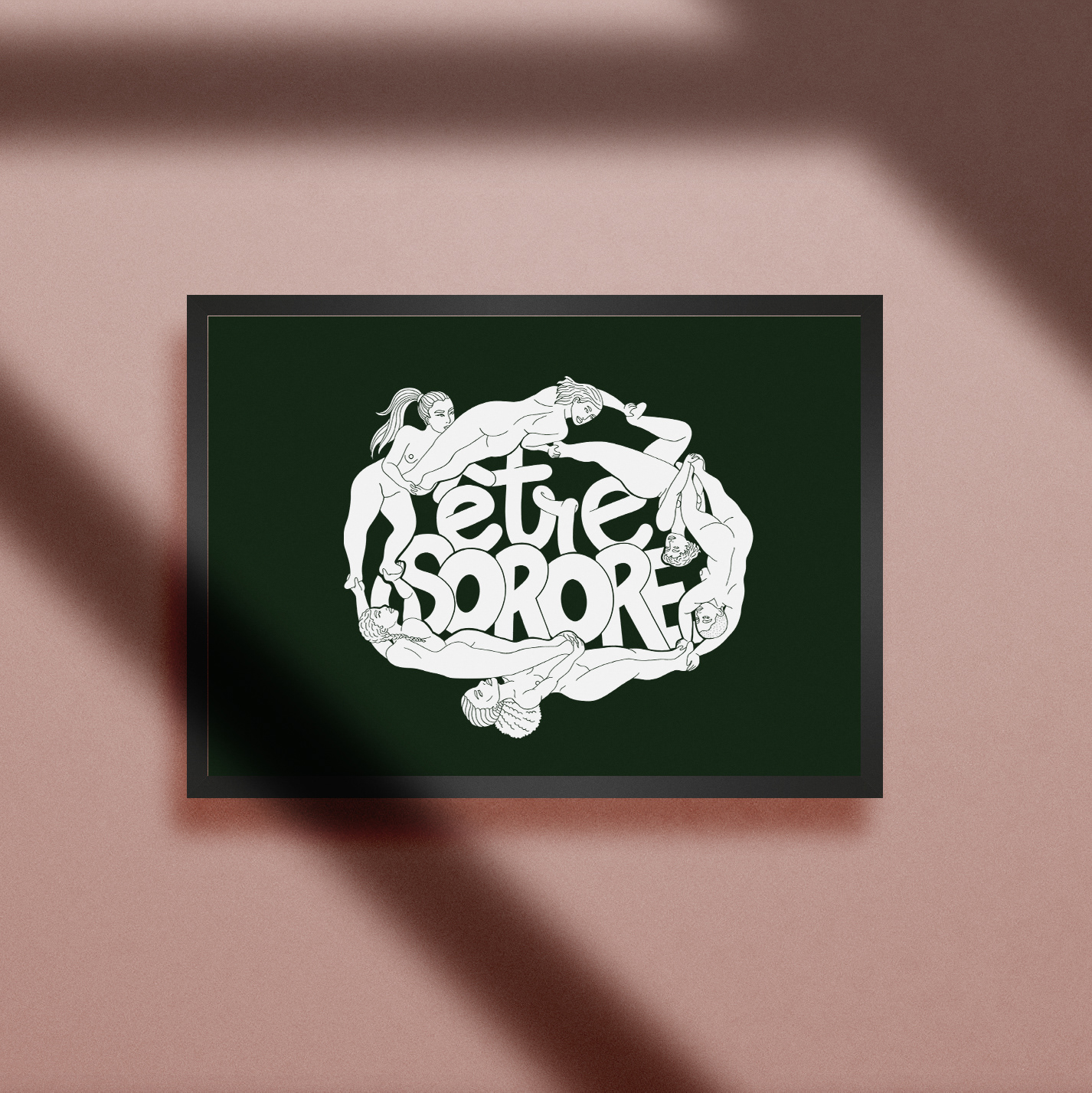 ART FOR WOMEN by Humans for Women
Collaboration between non-profit organisation Humans for Women and 4 female artists: Sakina Saïdi (@heyimsakina), Grace Miazoloh (@graceeuh), Sofia (FIA)(@essence.of.fia) and myself.
In order to raise money for this intersectional feminist association, we created this collection of sorority themed designs, and sold the products via a crowdfunding campaign. Humans for Women will continue to sell these products during events, in order to raise money and promote their vision of sorority.
This association has a large range of actions including : teaching french and helping refugees (women and their family), creating a free feminist library to widen access to feminist litterature, educating young people on the theme of equality for all genders, provide support for sexual violence survivors via group therapy...